Finance Options
Finance Options
Get your furniture today, pay later. United Furniture Outlet is ready with attractive financing, low prices and advertised specials to enhance your next visit to our store. Best of all, by using an affordable United Furniture Outlet financing offer, you can buy furniture today. 
How it works?
Option 1: Credit needed to apply. Same-as-Cash - 0% interest" for 1 year.
Option 2: "No-Credit-Needed" to apply. Same-as-Cash- 100 days 0% interest rate. Some lenders require $39 from card once agreement is signed before receiving purchased furniture.
At United Furniture Outlet we offer a vast array of creative financing options to fit everyone's budget. Our goal is to assist every customer, regardless of credit status, in obtaining a credit plan so that you can enjoy the home furniture you deserve.
Let us become your favorite furniture store. We will be glad to answer your questions (479)750-4777.
Option1:
Synchrony Finance. Click picture below to apply:
Free to apply
Once purchase completed, No initial payment required.
1 year or more for 0% interest. Low payments
This is based on credit score
Approval limits up to $7000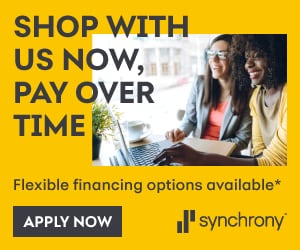 Option 2:
Acima No-Credit-Needed. Click picture below to apply: 
Free to apply
Once purchase completed, $50 initial payment required.
90 days for 0% interest.
Your payments will help your credit score. partnered with bureau Experian.
Approval limits up to $5000 
Also, Option 2:
Snap No-Credit-Needed. Click picture below to apply: 
Free to apply
Once purchase completed,

only $39

initial payment required.

Could be cash or credit card.

100 days for 0% interest.
Approval limits up to $3000